"A Lucky One"
A mixed media collection featuring both traditional and originally created symbols for good fortune.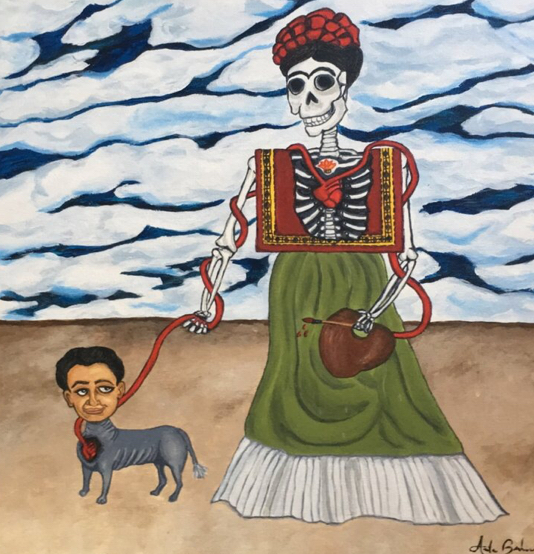 Her Favorite Dogs
Her Favorite Dogs was featured in The World of Frida exhibition at Bedford Gallery in Walnut Creek, CA in July 2018. It was selected to be in the traveling exhibition that will tour nationally through 2022. For a schedule of the tour stops, visit here.
Fifteen Murrays of Fame
"Fifteen Murrays of Fame" was selected for publication in the art book The Art of Being Bill: Bill Murray and the Many Faces of Awesome by Ezra Croft and Jennifer Raiser (Race Point Publishing / The Quarto Group, 2018). The Art of Being Bill is the first illustrated collection of Bill Murray, highlighting the star like you've never seen him before: Bill Murray at The Last Supper, Bill Murray as an Indian god, Bill Murray as a knight, Bill Murray as Superman, and numerous other artistic tributes that will amuse and inspire you.
Purchase your own copy on Amazon here.