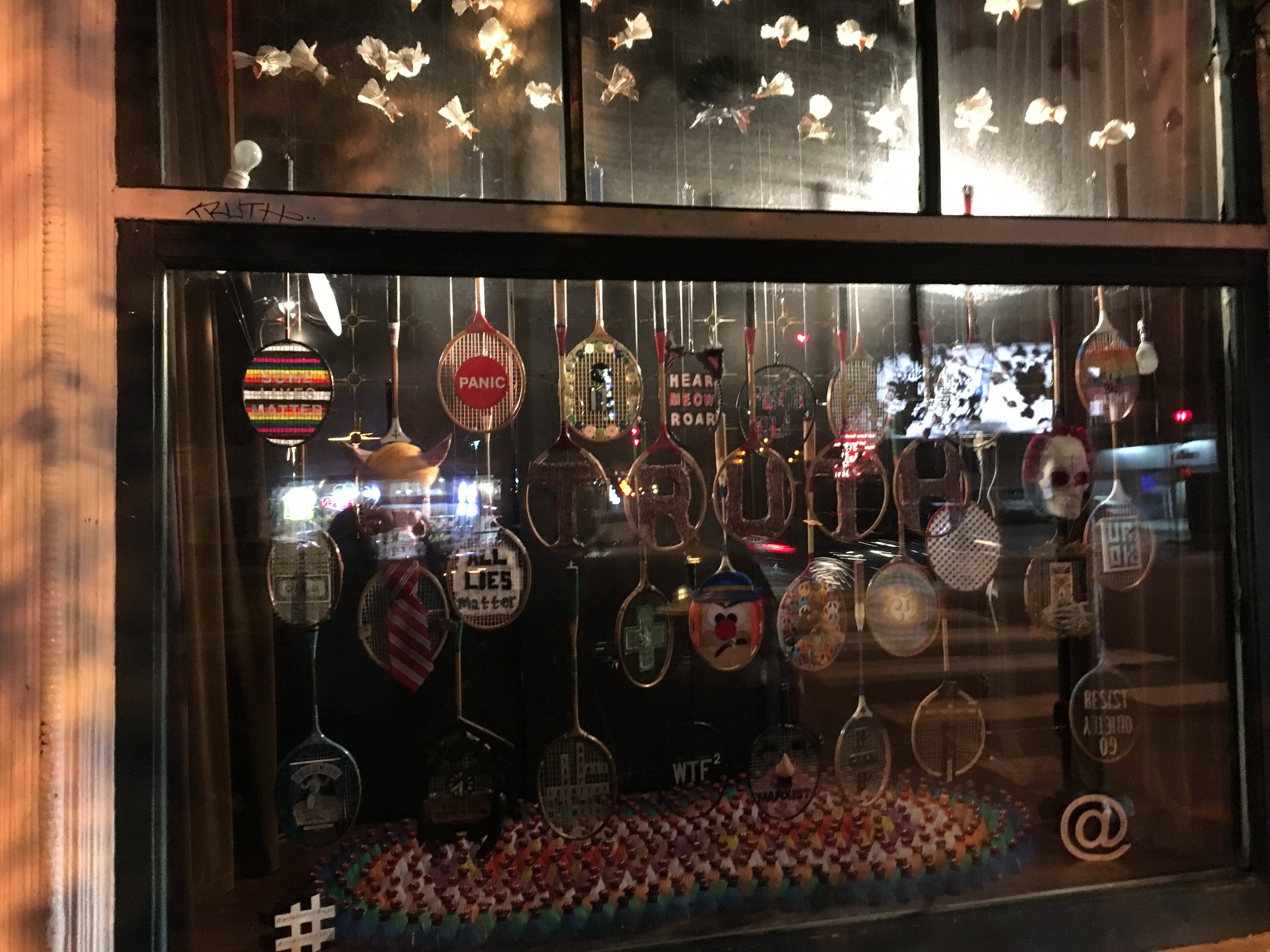 World Circus
Panic Button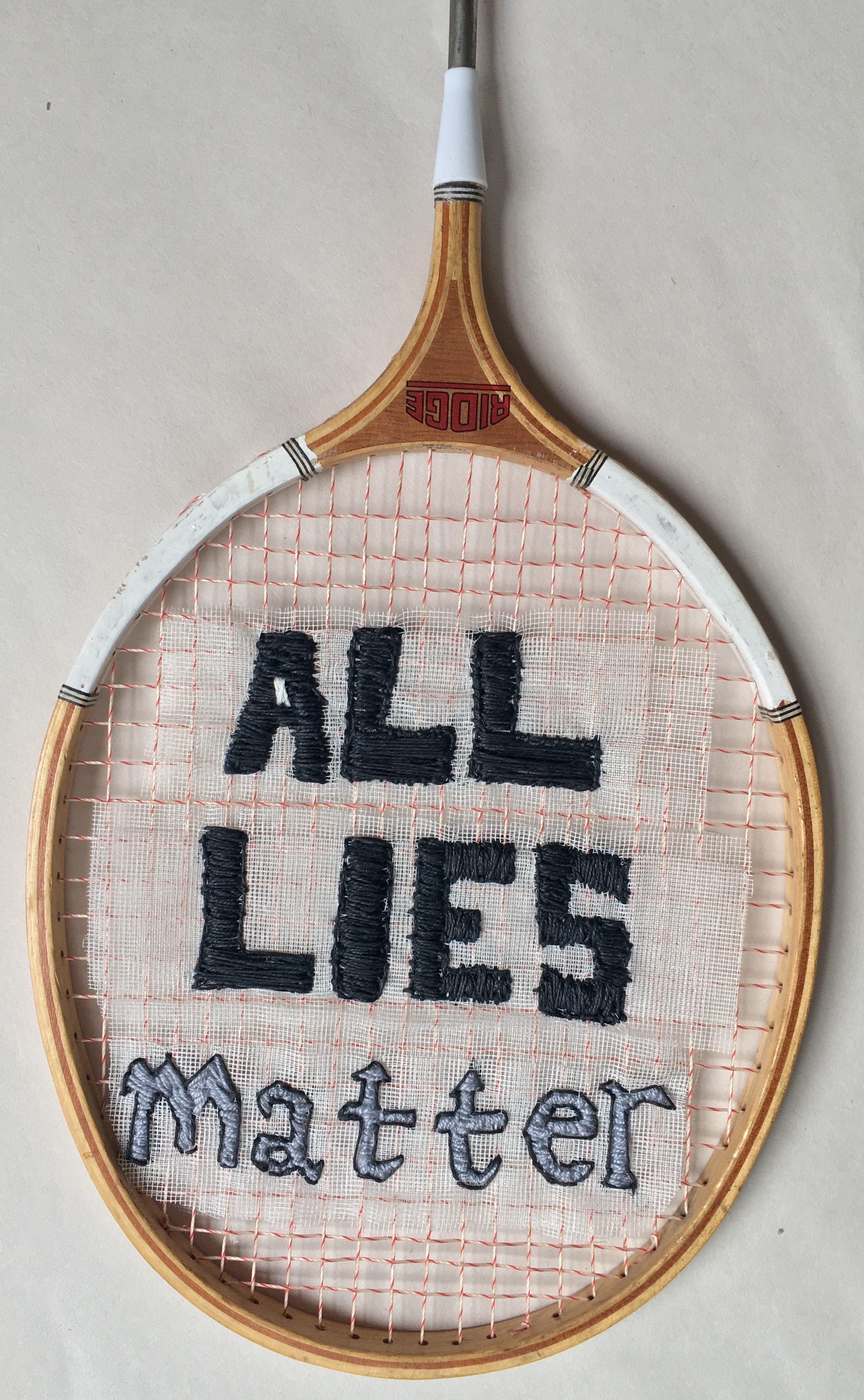 All Lies Matter
Cuckoo Eviction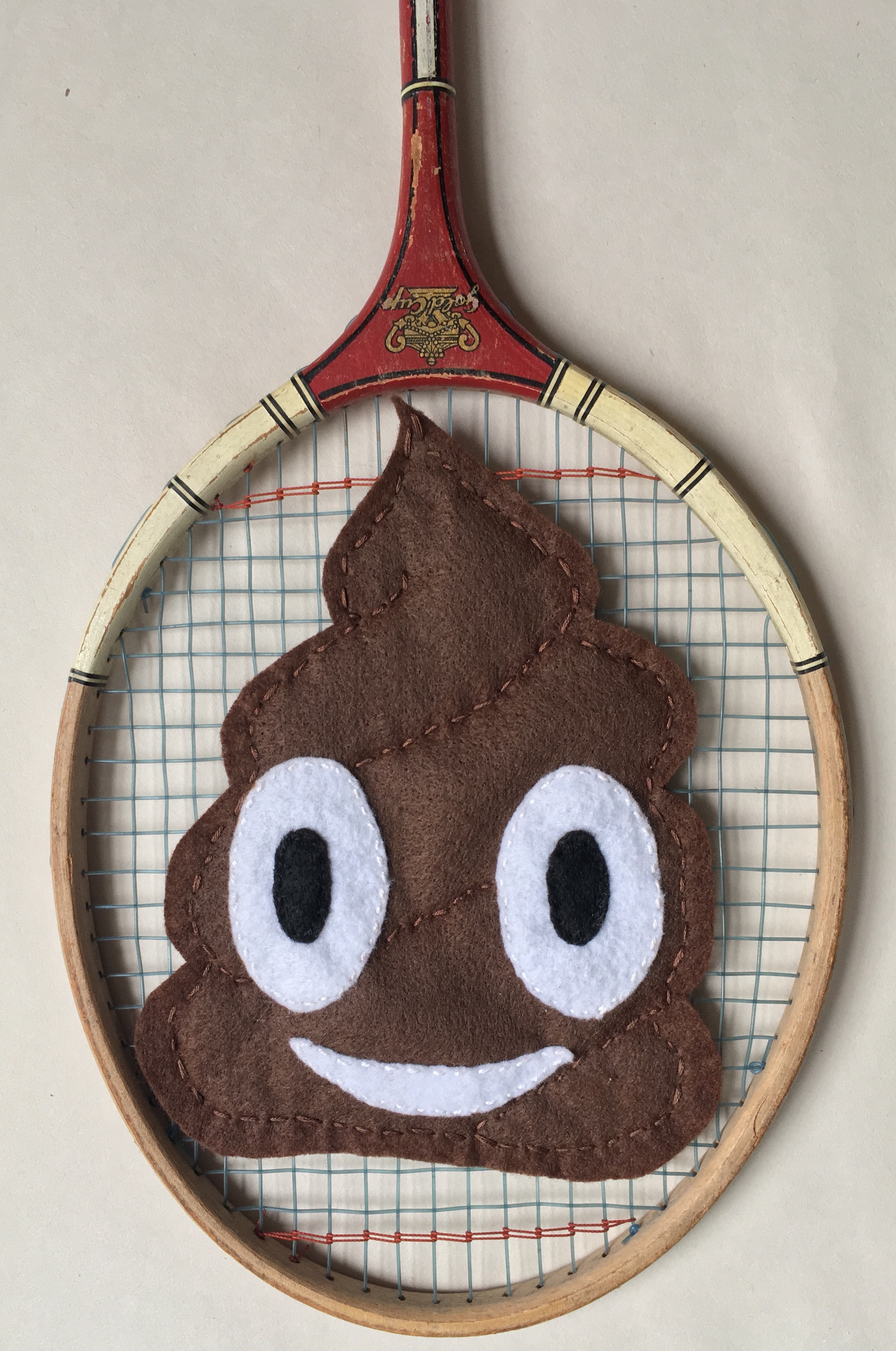 Serving Poo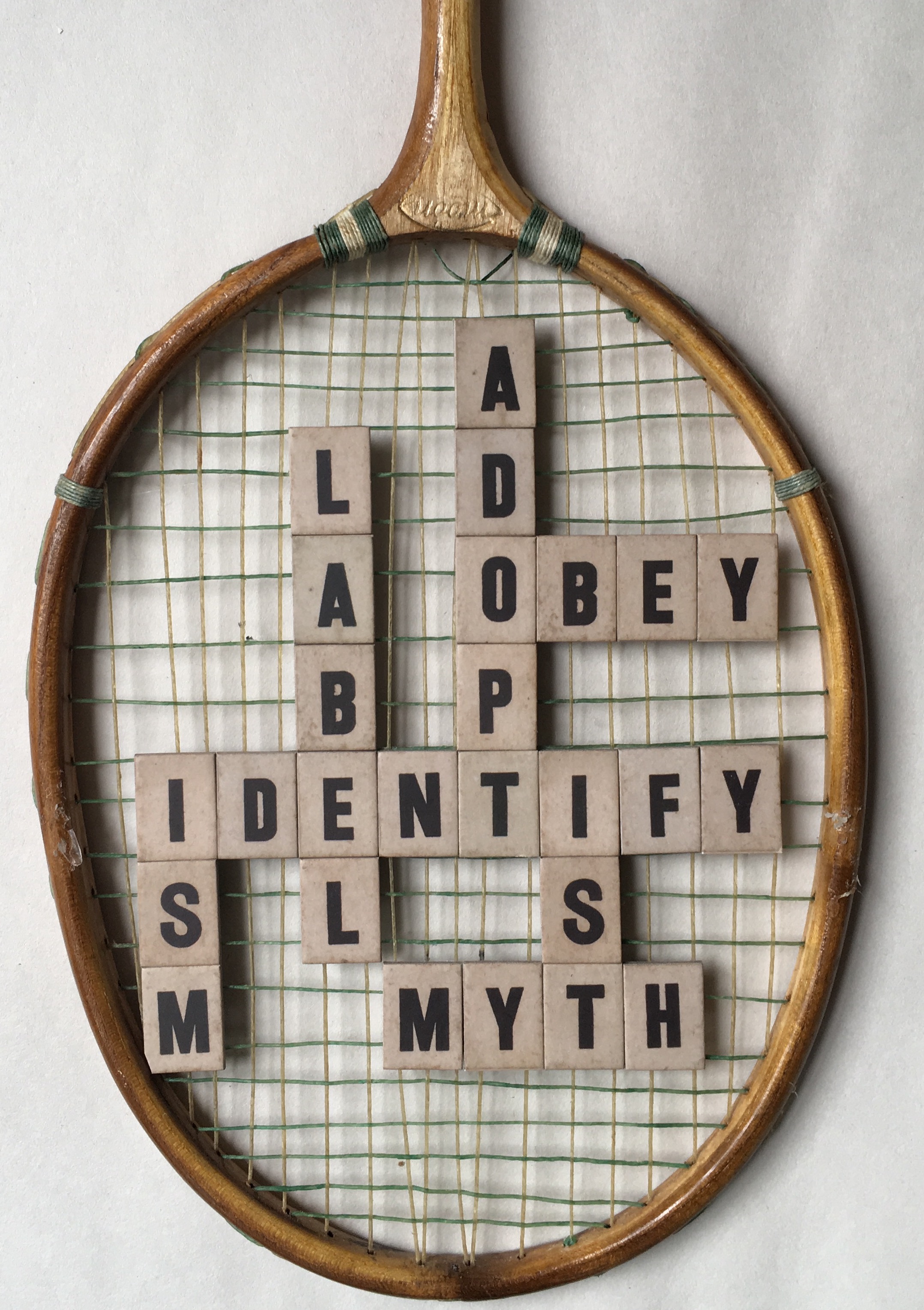 Labelism
Some Lives Matter
Pissy the Clown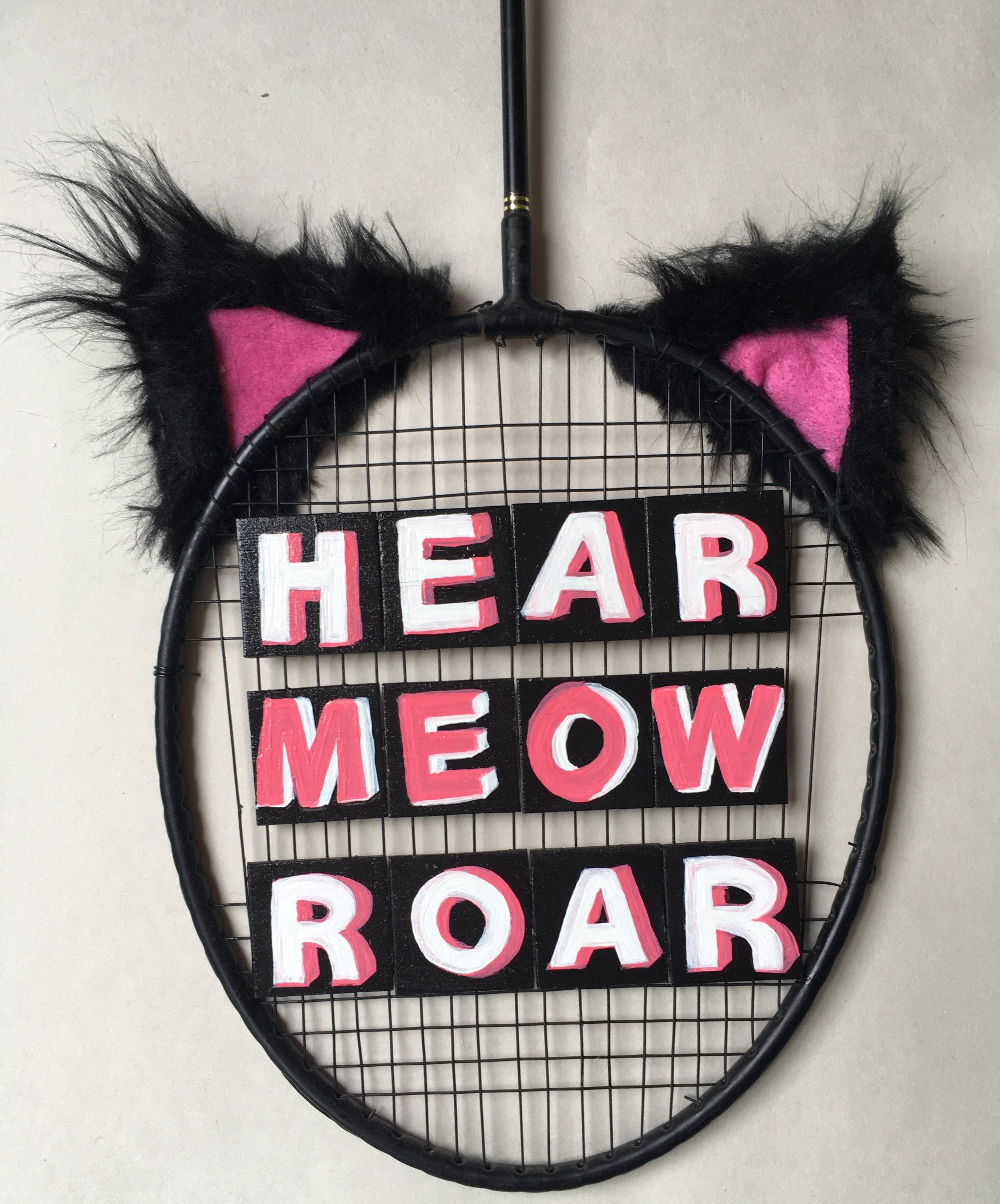 Hear Meow Roar
Button It
WTF Squared
Fuck All
OM
Peace, Baby!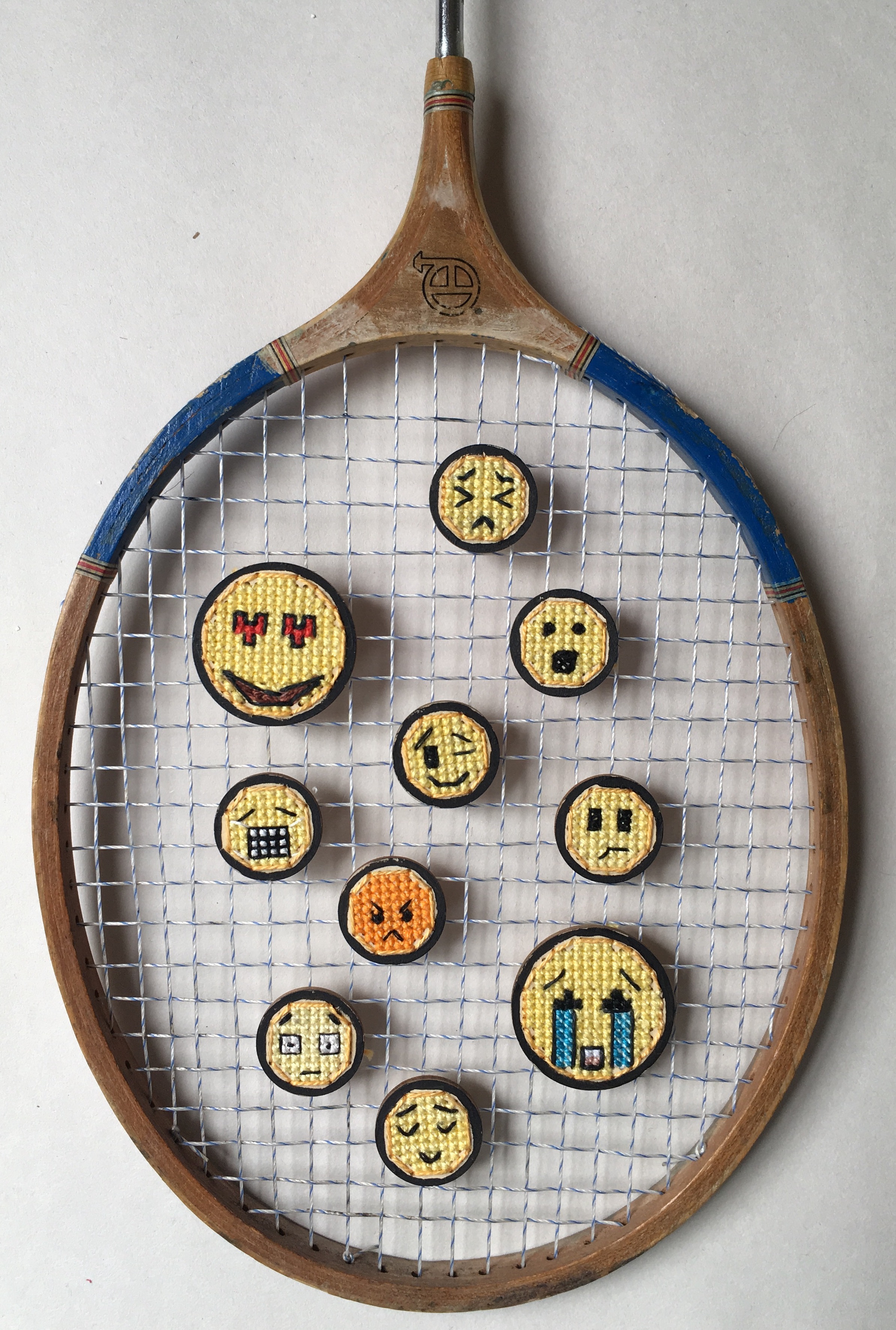 Over Emotional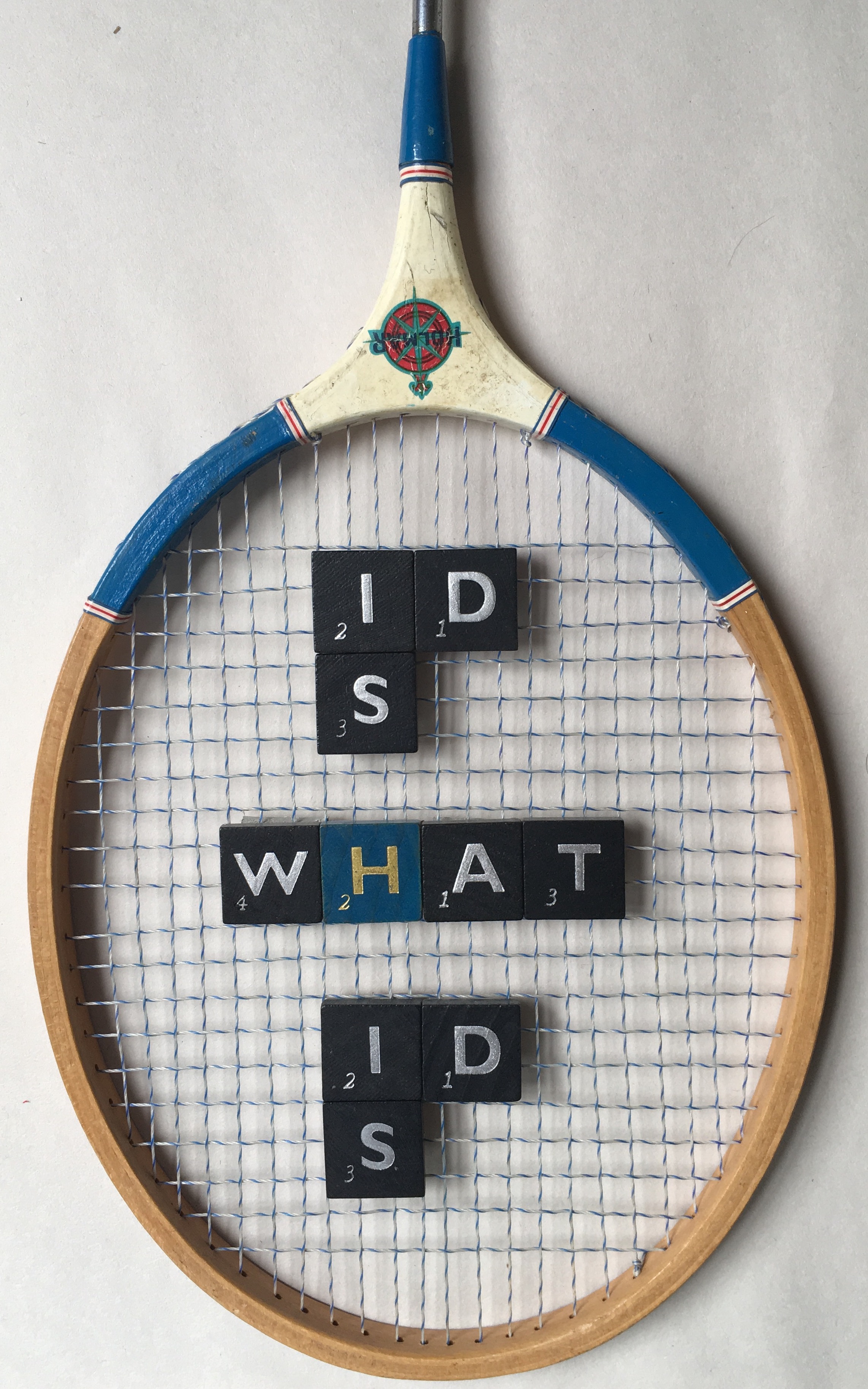 ID Is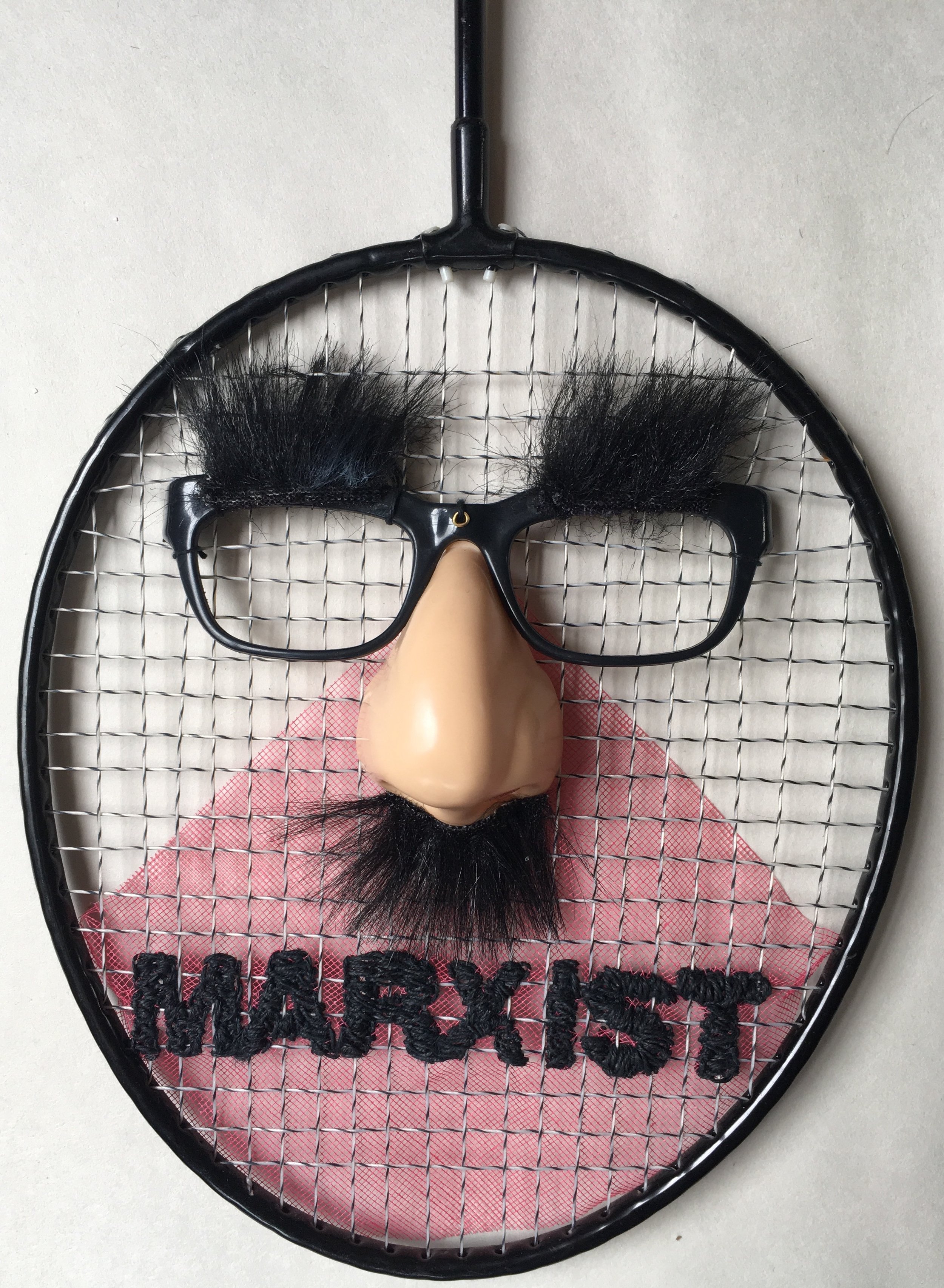 Marxism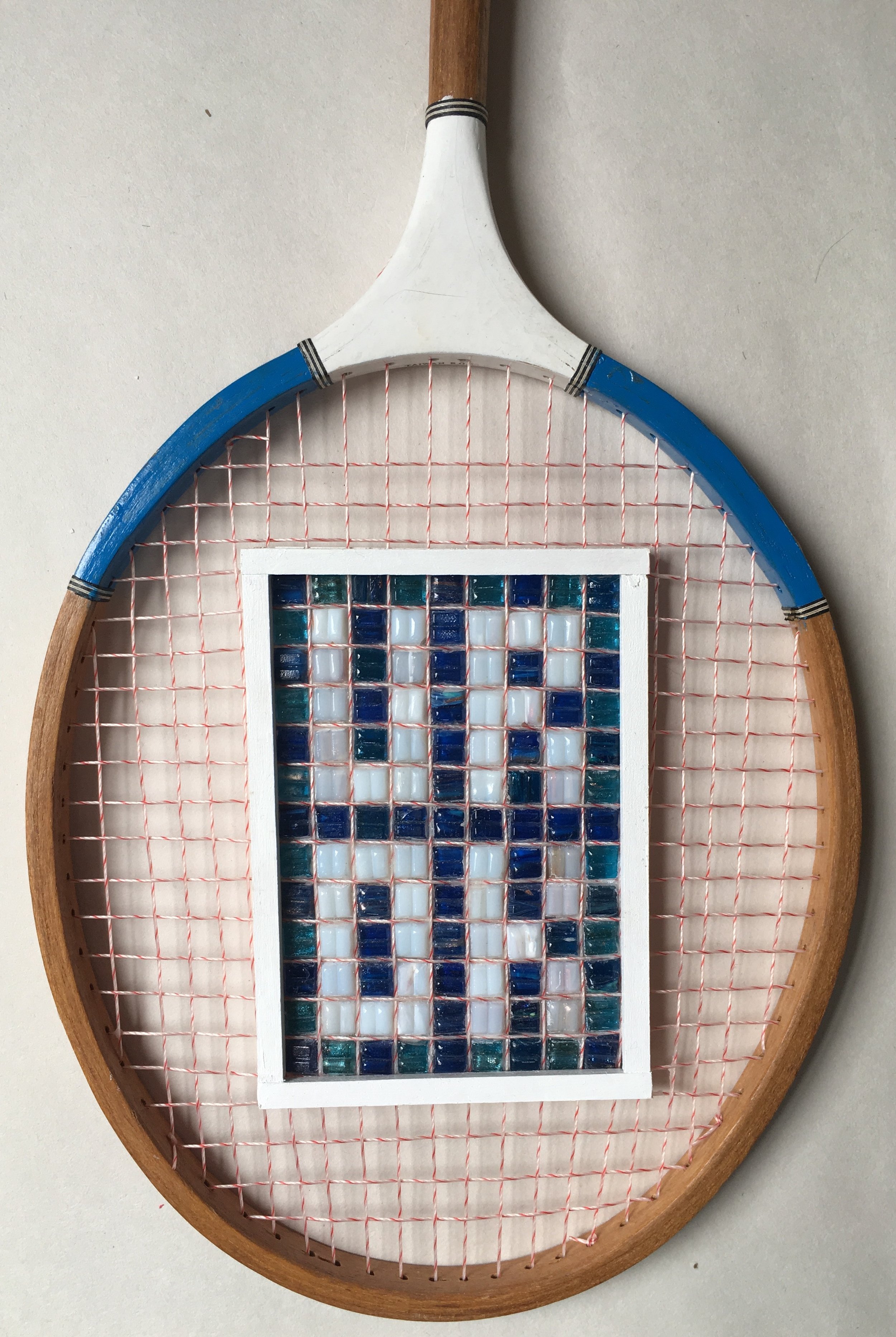 U R OK
Shades of Gray
Religious Racket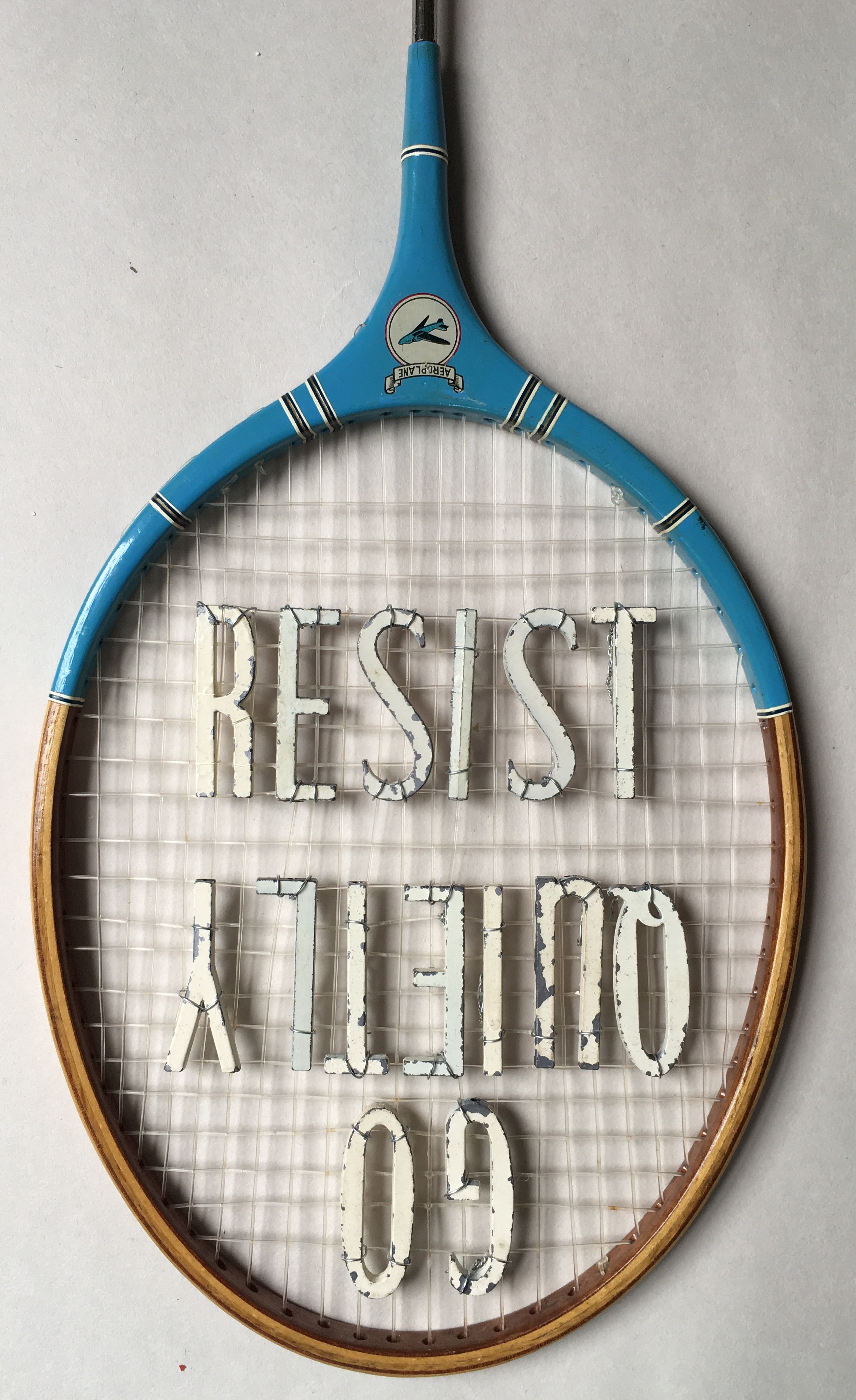 Resist / Go Quietly
Fortune Teller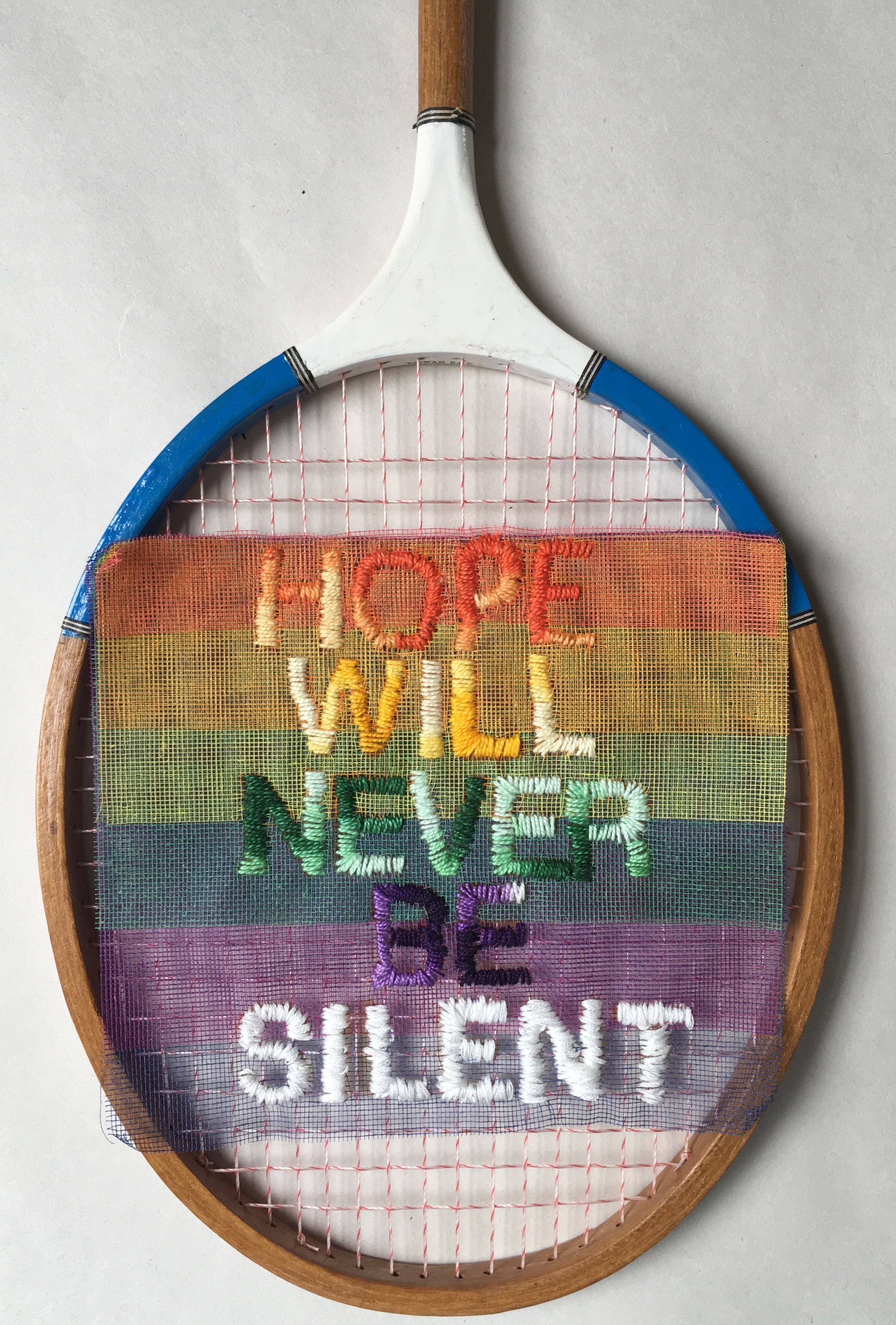 Hope
"Hope will never be silent," Harvey Milk
SOLD
Pot Racket
Boss Hawg
Where Truth Lies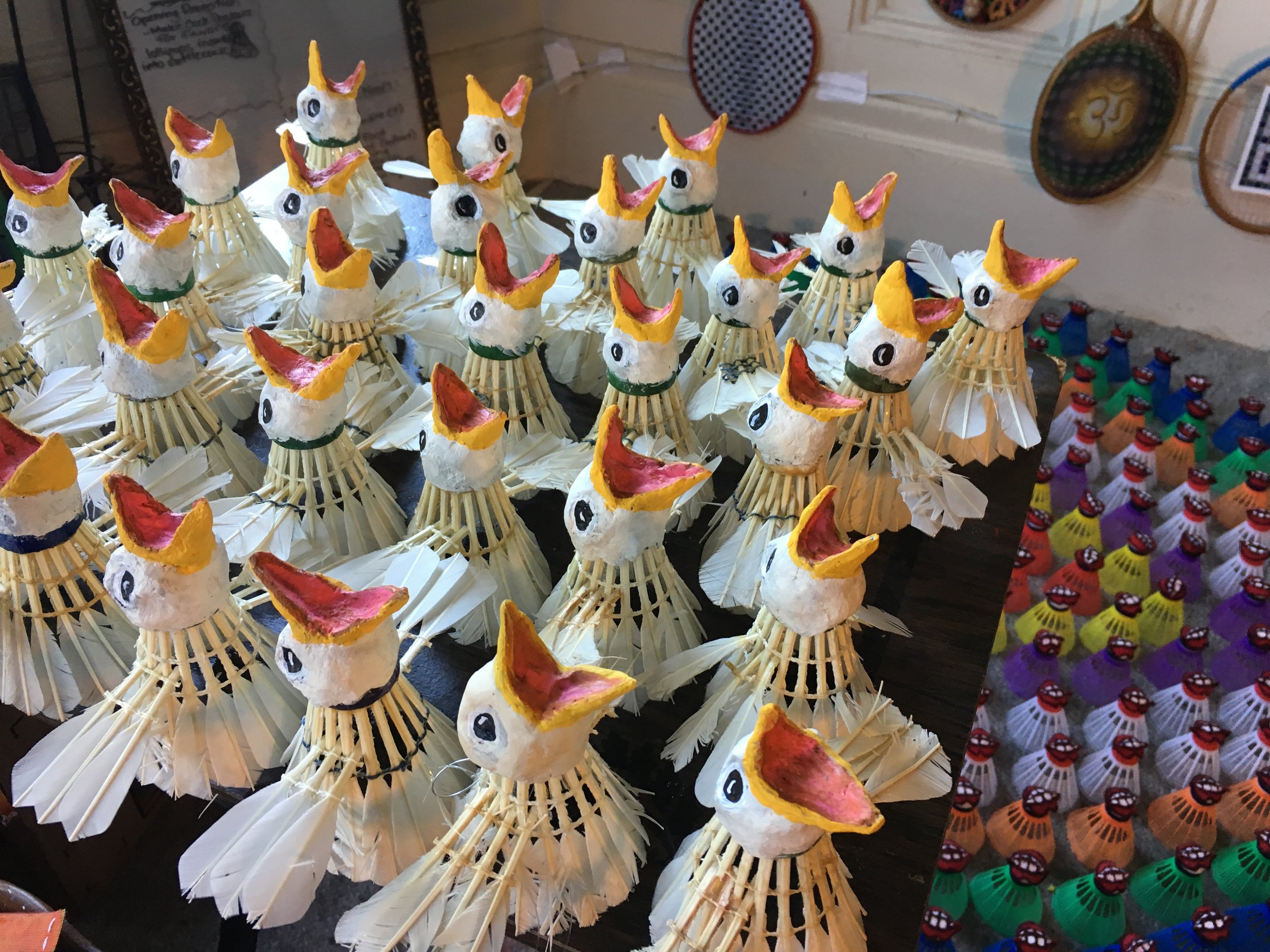 Vintage Shuttlecocks
Vintage shuttlecocks with sculpted paper mache heads hung above the rackets.
Infinite Chatter
The floor of the installation was comprised of shuttlecocks with hand painted felt mouths shaped into an infinite symbol.
Flying vintage shuttlecocks and crow